Keep your horse healthy
Vaccinations
Horses typically don't get vaccinations until they are several months old, depending on their needs. Some vaccinations are started at four months old and need to be boosted three to four weeks later. Some vaccinations are not given until a horse is five to six months old. Most of these also need to be boosted three to four weeks later.
Some vaccinations need to be given when your horse is eight to eleven months old. Depending on the form of the vaccine given, it may need to be boosted.
Coggins
If a patient survives the disease, they will always carry it and may become sick again if they are stressed. Some horses just seem to be carriers, never getting sick themselves.
Because some horses seem to carry the disease without showing symptoms, the best prevention is to test for it. Anytime you get a new horse or introduce a new horse into your herd, you should test the horse to make sure it doesn't have the disease so your horses don't get it.
Dentistry
We are proud to offer equine dentistry and provide care for your horse's entire oral cavity. A horse's teeth and jaw function are vital to its overall well-being, so dental care is an important part of your horse's health.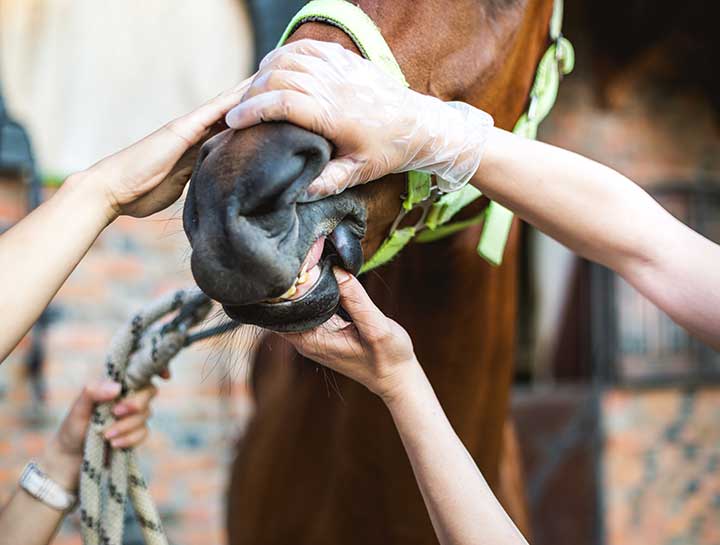 We provide floating for horses as well as a range of routine to advanced services. Proper dental care will ensure that your horse's teeth are not causing discomfort, pain, or other potential health issues.
Call us at (865) 661-4634.